CFA Auger
Product No.:2021127135235
Feature of CFA auger
CFA Auger is short of Continuous Flight Auger
Continuous flight auger drilling belongs to the dry rotary drilling methods, use in rotary drilling rig, It is suitable for predrilling as well as for the installation of cast-in-place piles.
The soil (under certain conditions also rock) is loosened and conveyed continuously using a CFA auger.
The borehole, piller, cassion pile, boredpile wall is supported by the auger flights filled with drill cuttings.

We can fabricate CFA auger to match up different brand rotary rig, including Bauer kelly bar, IMT kelly bar, soilmec kelly bar, Liebherr kelly bar, Sany kelly bar, XCMG Kelly bar, Sunward kelly bar,
zoomlion kelly bar.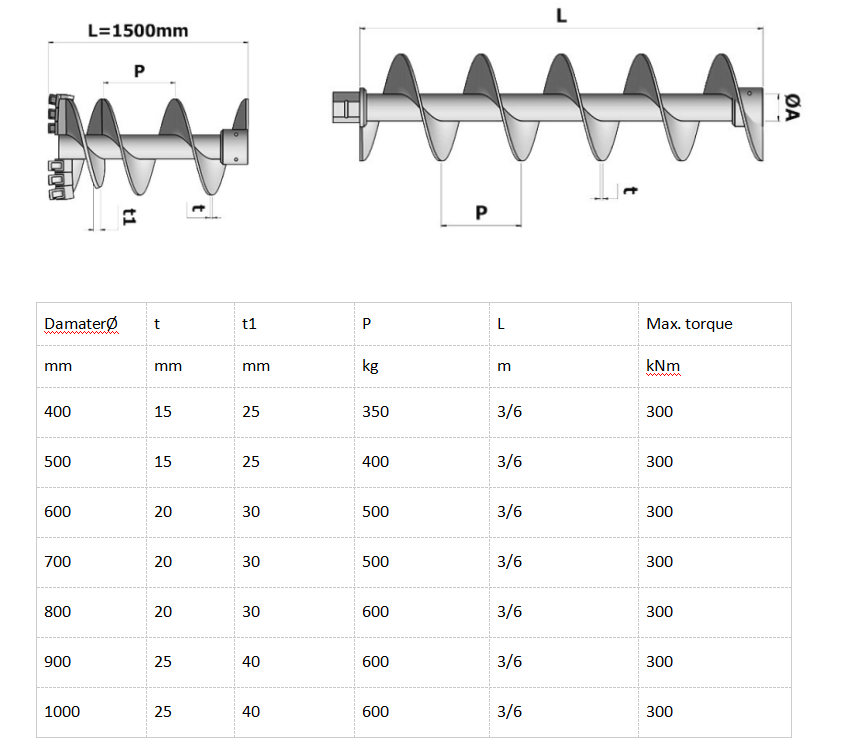 Contact Us
Tel: +86 10 57133886

Fax: +86 10 82893390

E-mail: [email protected]

Add: No.3-1-1904, Zhujiangmoer International Building, Beiqinglu road, Changping distict, Beijing, PRC